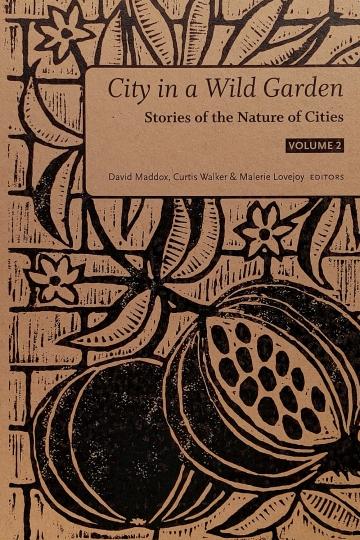 Guelph publisher, Publication Studio, has just put out a new book called City in a Wild Garden: Stories of the Nature of Cities Volume 2.
Cheeky monkeys, vertical farms, climate change, and tree tribunals: the second anthology of very short fiction in The Stories of Nature of Cities series offers radical re-imaginings of city life. This volume is a collection of 49 stories from 20 countries that were inspired by the titular phrase, "City in a Wild Garden." Six prize-winning stories, written by authors from the United States, India, and Brazil, were chosen from over 1000 stories from 101 countries. The anthology, available in softcover or e-book format, also features an introduction from scholar Kirby Manià and illustrations by Guelph artist Steph Yates.
Get your copy here – https://publicationstudio.biz/books/city-in-a-wild-garden/.