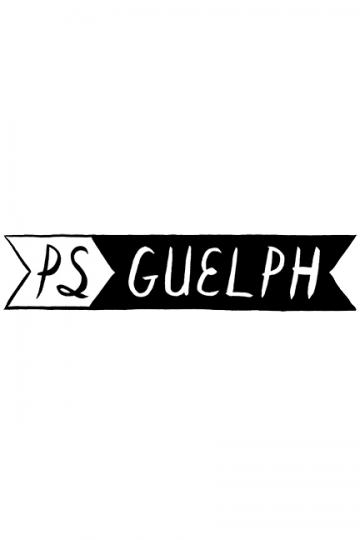 From Glasgow to São Paulo, Rotterdam to the Pearl River Delta, bookmakers from across the globe will convene in Guelph for a weekend of conversation, workshops, and special presentations, and you're invited!
Saturday, April 13, 11:00 Am to 4:00 PM, PS Guelph and their sister studios will have four tables set up at the Kazoo! Print Expo, with special edition books from around the world. Come see what treasures they stashed in their suitcase.
Saturday, April 13, 2:00 PM, in Palmer Hall (next door to the expo), PS author "Friendly" Rich Marsella will give a talk about his book How to Play Your World, which includes instructions for building your own musical instruments, and teaching musical concepts in fun and novel ways. He'll have some strange instruments onsite for people to try too.
Saturday, April 13, 3:00 PM, is a presentation by Drawn & Quarterly's publisher Peggy Burns. In recent years Drawn & Quarterly has been at the forefront of publishing the coolest graphic novels by new and established artists such as Lynda Barry, Jillian Tamaki, Adrian Tomine, and local heroes Seth and Marc Bell.
Sunday, April 14, noon, in Boarding House Arts, Peggy Burns will offer a free workshop about strategies for marketing books. She will share her years of experience as a publicist and publisher with Drawn & Quarterly to help you reach a new audience for your work.
Sunday, April 14, 1:45 PM, in Boarding House Arts, is a paper marbling workshop with local illustrator and PS author Devon Kerslake. All of the supplies will be on hand for you to make some beautiful paper that you can bring home.
Sunday, April 14, 3:30 PM, in Boarding House Arts, bookmakers from PS Rotterdam and Pearl River Delta will demonstrate their new Portable Studio, which you may have seen on Instagram. Participants will get to design the look of their book and go home with a "perfect bound" creation!
To secure your spot for any of these workshops, please contact Anna at anna@musagetes.ca.