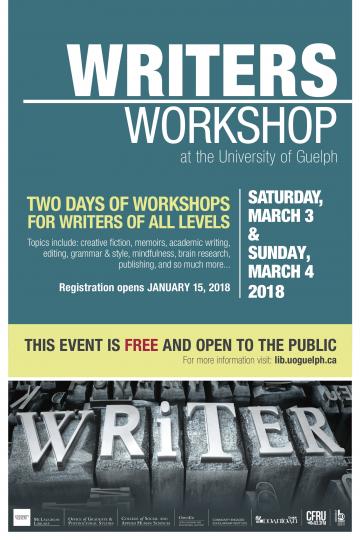 Registration is now open for the University of Guelph Library's free writers' workshops on Saturday, March 3 and Sunday, March 4.
Choose from 22 exciting hands-on workshops for writers of all levels. Attend only one workshop or attend them all. Topics include creative fiction, memoirs, academic writing, editing, grammar & style, mindfulness, brain research, publishing, and so much more.
For more information and to register, visit the University of Guelph's McLaughlin Library website at https://www.lib.uoguelph.ca/workshops-events/writers-workshop.