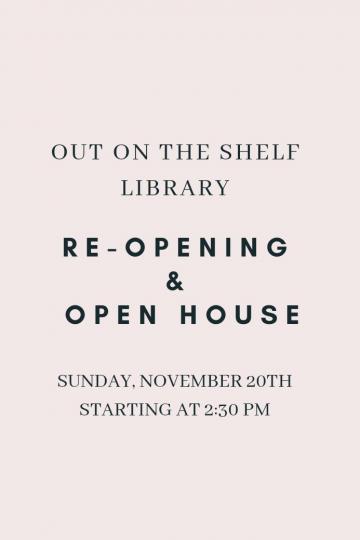 The Out on the Shelf library will be holding an open house to celebrate its reopening on Saturday November 20, 2:30-7:30 PM, on the second floor of 10C Shared Space at 42 Carden Street.
Come check out the space, see the library, and chat with Out on the Shelf about their programs and services. There will also be a community resource room featuring organizations from Guelph that do LGBTQIA+ programming, a mystery book sale by donation, and local queer writers and authors.
The event will be followed by the Transgender Day of Remembrance Vigil, on the fourth floor of 10C from 7:30-8:30 PM. The vigil will feature community speakers, then attendees will step outside to light candles and hold a moment of silence. There will also be a safe support space being held in the Out on the Shelf library for any folks who may need a break from the vigil, with active listeners available if folks need someone to talk to.