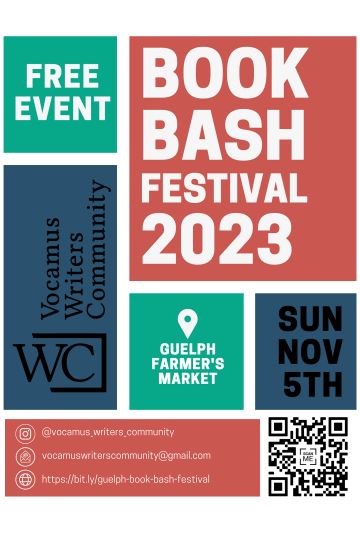 Hey, would you like to volunteer at Book Bash 2023, Guelph's fun and fabulous local book's festival at the Guelph Farmer's Market coming up on Sunday November 5?
We're looking for people to hep set up and take down, to greet visitors at the doors, and to cover things like the bring-a-book-leave-a-book table. You'll only ever have to do a half shift, so you'll have plenty of time to enjoy the festival yourself.
If you're interested, contact us at vocamuswriterscomunity@gmail.com.