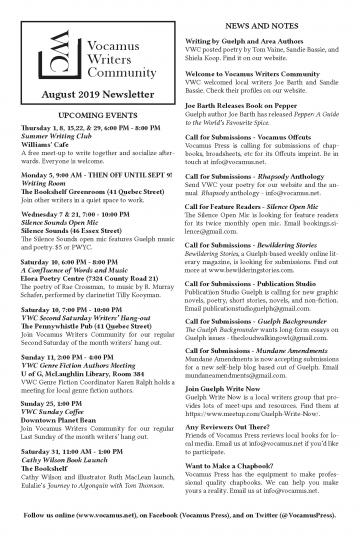 The Vocamus Writers Community August 2019 Newsletter is here.
Be aware that the Writing room will be on hiatus after August 5 until September 9 as the The Bookshelf does some renovations.
Also note that our Second Saturday Writers' Hang-Out is now meeting and the Penny Whistle Pub.
As always, you can support what we do through our FundRazr site.
Let us know if we've missed anything, and we'll post it through our media and in our calendar. If you're planning something for next month, let us know that too, and we'll include it in the next newsletter.