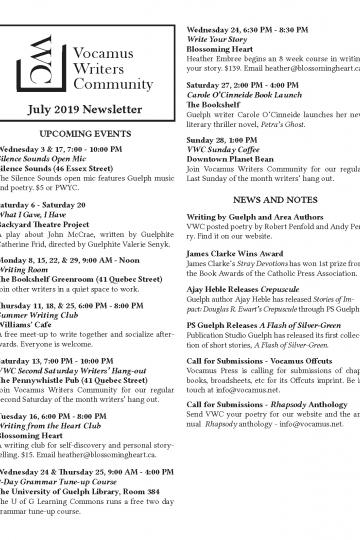 The Vocamus Writers Community July 2019 Newsletter is here. It's la wee bit late (we know), and a wee bit smaller than normal (because writers need vacation too), but don't worry, there's still lots of great events to check out.
Take special note of our Summer Writing Club on Thursday nights, 6:00 PM to 8:00 PM, at William's Cafe.
 
As always, you can support what we do through our FundRazr site.
Let us know if we've missed anything, and we'll post it through our media and in our calendar. If you're planning something for next month, let us know that too, and we'll include it in the next newsletter.