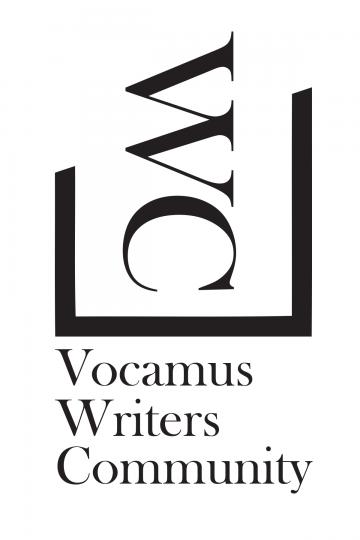 Here's the June 2023 Vocamus Writers Community Newsletter, and it's got so much going on that we hardly know where to start!
As always, you can find more information about all those upcoming events on our Calendar – https://vocamus.net/community/calendar.
Events
The ETCH anthology book launch is on Saturday June 3, 2:00 PM to 3:30 PM at the West End Branch Courtyard (21 Imperial Road S). Please register here – https://guelphpl.libnet.info/event/8431692.

Guelph publisher Gordon Hill Press is launching its Spring 2023 titles on Wednesday June 7, 7:00 PM, at the ArtBar (formerly the Ebar, above The Bookshelf) with readings by Emily Osborne, Jeffery Donaldson, Shane Neilson, and Chris Pannell. Info here – https://www.facebook.com/events/611610074248682.

The Guelph Guild of Storytellers is at the Guelph Civic Museum on Thursday June 8, at 7:00 PM with featured stories and a short open mic.

The Wellington County Writers' Festival is coming up on June 10, 11:00 AM to 4:00 PM, at the Wellington County Museum and Archives, with lots of VWC representation. Info here – https://www.wellington.ca/en/discover/wellington-county-writers-festival.aspx.

Vocamus Writers Community's Second Saturday Writers' Hang-out is on June 10, 7:00 PM at Atmosphere Cafe on Carden Street. It's a casual chance to meet with other writers. All are welcome.

The Eden Mills Writers' festival presents Richard Van Camp in conversation with Kleo Skavinski on Tuesday June 13, 7:00 PM EST. Register here – https://edenmillswritersfestival.ca/the-writing-life-richard-van-camp/.

Guelph author Barbara Kyle presents a webinar – "Pitch Perfect: How to Write a Successful Query to Agents" – for The Writers Union of Canada on June 14 at 2:00 PM. Admission is free for TWUC members and $10 for non-members. Email bkyle@barbarakyle.com.

VWC and the Guelph Arts Council are kicking off In Your Own Words, a new literary Open Mic on Tuesday June 20, 7:00 PM, at the ArtBar (formerly the Ebar, above The Bookshelf), featuring Victoria, BC poet Kevin Spenst and Toronto poet John Nyman (formerly from Guelph). Doors open at 6:30 so you can come a little early to sign up to read about 7 minutes of written, family friendly work. Admission is $5 or PWYC.

The VWC Spring Writing Retreat is at Crief Hills Retreat Centre, 4:00 PM on Friday June 23, to 1:00 PM on Sunday June 25.

Join the VWC Poetry Group on Saturday June 24, from 2:00 to 3:30 PM. Email vocamuswriterscommunity@gmail.com for the zoom link.

The VWC Last Sunday Writers' hang-out is cancelled for June 25, because there's just too dang much else going on that day, so join the Genre Fiction group, or go to the Eramosa Eden Writers' Retreat, assuming that you're not already going to the VWC Spring Writing Retreat. Yikes!

Eramosa Eden is holding a writers' retreat from 9:00 AM to 4:00 PM on June 25 at 178 Indian Trail, Township Of Guelph/Eramosa. Cost is $25. Email glorianye@gmail.com.

The VWC Genre Fiction Group will meet in-person on Sunday June 25, 2:00 PM. Email vocamusgenregroup@gmail.com for the location.

Magic Pebble Books presents an evening of literary readings on Thursday June 29, 7:00 PM, at Cafe Creperie (40 Mill Street West, Elora). Readers TBA.
News
Let us know if we've missed anything, and we'll post it through our media and in our calendar. If you're planning something for next month, let us know that too, and we'll include it in the next newsletter.
As always, you can support the work of Vocamus Writers Community through our FundRazr site.