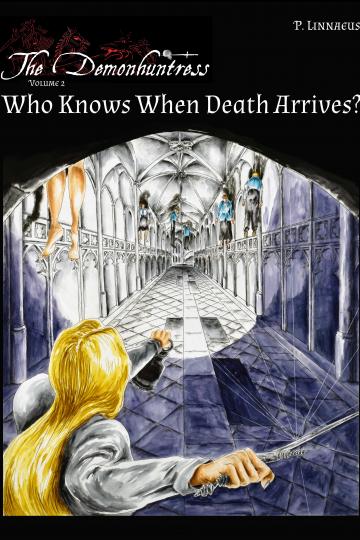 Title
Who Knows When Death Arrrives? - The Demonhuntress, Vol 2
England, 1953. A series of ritual murders, uncovered in an ancient private school, leaves the authorities fearful and confused. An urgent appeal to the Vatican brings a young Demonhuntress, Alexis, whose presence is not welcomed. In the midst of this oppressive atmosphere the only witness is Neil, a boy suspicious and withdrawn by nature, who talks with the dead...
This volume continues the storyline of The Demonhuntress, picking up right after Volume 1: Karavalitz.
Also available in French.
"Enough mystery and suspense to keep the reader intrigued... a refreshing addition to the gothic genre." - Granite City Comic Culture