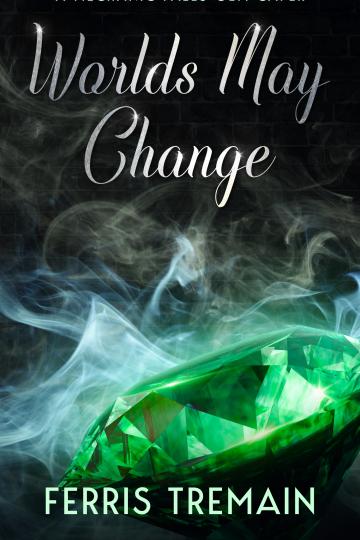 Worlds May Change is the first book in the new Mechanic Falls Gem Caper series by Ferris Tremain. It's a collaborative effort by Jamie Tremain (Liz Lindsay & Pam Blance), and Gloria Ferris: three authors - one pen name -  Ferris Tremain.
The book stars Tori marsh, who is fired from her job as an exotic dancer, and steals the club owner's shipment of illegal emeralds bound for the black market. Bad move, but regret comes too late. With her death warrant signed, and two hired gunmen tracking her, Tori flees Hamilton and heads north.
You can find more about the book on its Vocamus Writers Community feature page – https://vocamus.net/community/publications/humour/worlds-may-change-mechanic-falls-gem-caper-1.