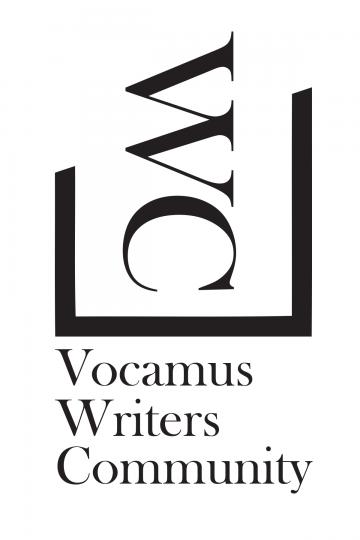 August is here, and we're starting to bring back some of our regular programing, like our Last Sunday Writers' Hang-Out. Check the details below.
We're also gearing up for a more regular fall,  so keep your eye open on our events calendar for upcoming events like our annual Fall Retreat.
As always, you can find more information about upcoming events on our Calendar – https://vocamus.net/community/calendar.
Events
The EMWF and the Hillside Festival welcome Ivan Coyote in conversation with Susan G. Cole on Thursday August 5 at 8:00 PM. Register here – https://edenmillswritersfestival.ca/care-of-ivan-coyote-in-conversation-with-susan-g-cole/.

The Guelph Enabling Garden and the Guelph Guild of Storytellers are holding their Tea 'n' Tales  every Friday until September 3, from 10:30 AM until 11:30 AM (or so). You can find details at https://www.guelphstorytellers.com/.
The Vocamus Writers Community Genre Fiction Group will meet online via Zoom on Sunday August 22, 2:00 PM. Karen Heenan, author of The Tudor Court series, will be speaking about audiobook production. Email

[email protected]

to receive the Zoom link.
The Eden Mills Writers' Festival presents an online panel on Thursday August 26, 8:00 PM - 9:00 PM, with Emily Austin, Shashi Bhat, and Uzma Jalaluddin, hosted by Zoe Whittall. Register here – https://edenmillswritersfestival.ca/emwf-panel-women-interrupted/.
The Vocamus Writers Community Last Sunday Writers' Hang-Out is back, from 1:00 to 3:00 PM on Sunday August 29, outside, socially distanced, and protected by the rain under the pavilion at GCVI. Bring your own snacks and drinks, and join other writers for an informal conversation about writing and whatever else might come up.

 
News
Let us know if we've missed anything, and we'll post it through our media and in our calendar. If you're planning something for next month, let us know that too, and we'll include it in the next newsletter.
As always, you can support the work of Vocamus Writers Community through our FundRazr site.