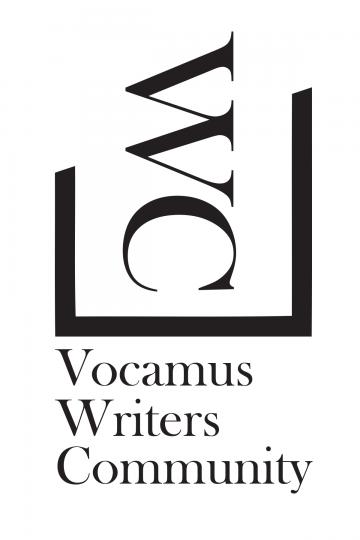 Here's the July 2023 Vocamus Writers Community Newsletter to liven up your long summer days.
As always, you can find more information about all those upcoming events on our Calendar – https://vocamus.net/community/calendar.
Events
The Guelph Storyteller's Guild is holding its Tea 'N' Tales series on Fridays until September 8, plus several special dates, from 10:30 AM to 11:30 AM, at the Guelph Enabling Garden in Riverside Park – https://vocamus.net/community/events/2023/07/tea-n-tales.

Guelph Spoken Word presents the Off the Page Open Mic on the first Tuesday July 4, 7:30 PM, at Wellington Brewery – https://www.facebook.com/events/932946311150315/932946314483648/.

The Children's Reading Room presents Beyond the Book, a free and fun family event featuring authors Rae Wright, Nan Furler, and Sandra Wilson, on Saturday July 8, 10:00 AM to 2:00 PM, at 210 Silvercreek Parkway North – https://vocamus.net/community/events/2023/07/beyond-book.

The Elora Poetry Centre presents a reading by Guelph poet, philosopher, ecologist, and compost queen, Karen Houle on Saturday July 8 at 4:00 PM out at 7324 Wellington County Road 21, Elora – https://vocamus.net/community/events/2023/07/karen-houle-reading-elora-poetry-centre.

Vocamus Writers Community's Second Saturday Writers' Hang-out is on July 8, 7:00 PM at Atmosphere Cafe on Carden Street. It's a casual chance to meet with other writers. All are welcome.

The Guelph Guild of Storytellers is at the Guelph Civic Museum on Thursday July 13, at 7:00 PM with featured stories and a short open mic.

Eramosa Eden is holding a writers' retreat from 9:00 AM to 4:00 PM on July 23 at 178 Indian Trail, Township Of Guelph/Eramosa. Cost is $25. Email glorianye@gmail.com.

The VWC Genre Fiction Group will meet in-person on Sunday July 23, 2:00 PM, discussing trigger warnings in books. Email vocamusgenregroup@gmail.com for the location.

Magic Pebble Books Presents an evening of literary readings on Thursday July 27, 7:00 PM, at Cafe Creperie (40 Mill Street West, Elora). Readers TBA.

Join the VWC Poetry Group on Saturday July 29, from 2:00 to 3:30 PM. Email vocamuswriterscommunity@gmail.com for the zoom link.

Join us in person for our Last Sunday Writers' Hang-Out for an informal chance to meet and chat with other authors at the downtown Planet Bean on Sunday July 30, at 1:00 PM.
News
Vocamus Writers Community is pleased to welcome Kevin Unstruck. You can find more about Kevin on their Vocamus Writers Community author profile page – https://vocamus.net/community/authors/kevin-unstruck.

Publication Studio Guelph has released Sublingual Syllabus, a collection of poetry by Guelph author Kevin Unstriuck – https://vocamus.net/community/publications/poetry/sublingual-syllabus.

Lisa Browning of One Thousand Trees is calling for participation in Metamorphosis, a collaborative writing project for those who have experienced, or are experiencing, trauma, shame, abuse, addiction, fear, anger, or hopelessness – www.ottbookstore.com.

Remember that our members have organizational benefits at 10C, including half price on space rentals. They also have insurance for VWC supported events. Details here – https://vocamus.net/community/blog/our-members-now-have-10c-benefits.

Also remember to send us details about any launches, releases, events, or other bookish news. We love to help promote local book culture!
Let us know if we've missed anything, and we'll post it through our media and in our calendar. If you're planning something for next month, let us know that too, and we'll include it in the next newsletter.
As always, you can support the work of Vocamus Writers Community through our FundRazr site.