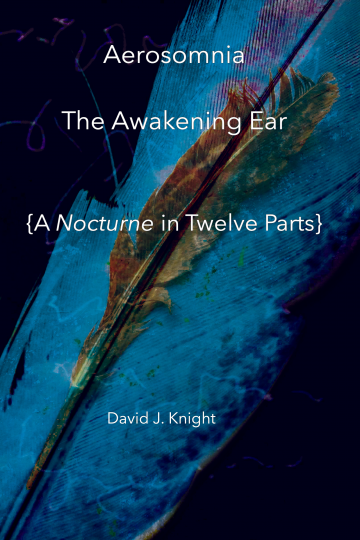 WhirlWhirl Publications (Vanessa Leavitt and David J. Knight) have published a poetic work by David J. Knight, Aerosomnia, The Awakening Ear - A Nocturne in Twelve Parts (2022).
This highly atmospheric piece also features the visual art of Knight, and links together his academic publications in Archaeoacoustics and his aesthetic considerations of the history of listening.
The work includes two reviews, by the international musician Martin Page, and by the Professor of Canadian Literature Daniel Bratton.
Aerosomnia is available through WhirlWhirl and on Amazon.