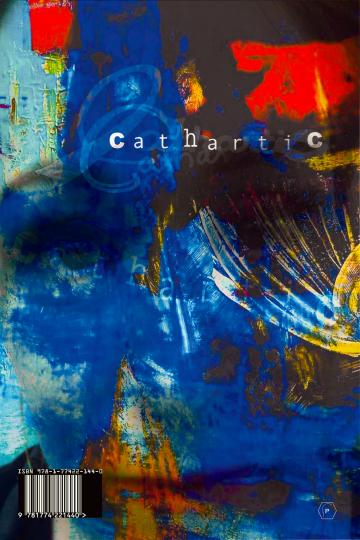 Fenylalanine Publishing is very happy to announce the release of a new work, Cathartic which features the visual art of Canadian artist Catherine Cheeseman.
Cheeseman grew up in Guelph, her work is an arresting series of impassioned emotive psychological graffiti. Her "Patatransavantgarde" vibrant expressionism bespeaks human urban pain and cathartic transformation.
David J. Knight (Fenylalanine Publishing) has packaged this limited edition comic of 100 numbered copies.
Cathartic will be available at the September 16th Guelph Comics Jam (2023), in celebration of the 25th Anniversary of The Dragon comic store (The Olde Quebec Street Mall, Guelph), from 10am to 6pm.
Knight and Cheeseman will be present and welcome all to attend.