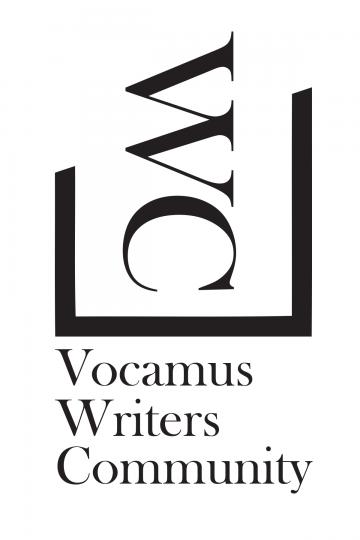 We know how you feel. Another damn lockdown. But here are some events that can hopefully help pass the time. For more information you can always go to our Calendar – https://vocamus.net/community/calendar.
Events
The Elora Poetry Centre and Renison University College are holding an online poetry reading with croc E moses on Tuesday April 6 at 4:00 PM. Email Beaverhouse@bell.net for the Zoom link.

Publication Studio Guelph, Musagetes, and the ArtsEverywhere Festival are holding an online launch the Dictionary of the Queer International online on Wednesday April 7 at 7:00 PM. Register here – https://zoom.us/meeting/register/tJYrc--grTMpE9birJbWJ5mrEbxih9zWUf2Z.

The University of Guelph's Open Learning program is offering a course on Writing for Children taught by Nadia L. Hohn on Wednesdays, April 7, 2021 to May 26, 6:30 to 9:00 PM. Register here – https://courses.opened.uoguelph.ca/search/publicCourseSearchDetails.do?method=load&courseId=4883411.

Guelph author Melinda Burns is hosting an online Memoir Mentoring Group on Fridays from April 9 – May 14. $150 +HST. Email mbeburns@sympatico.ca to register.

The Vocamus Writers Community Genre Fiction Group will meet online via Zoom on Sunday April 11, 2:00 PM, discussing long term marketing strategies. Email vocamusgenregroup@gmail.com for the Zoom link. 

The Canadian Freelance Guild Guelph-K/W Community is hosting a webinar by Michael Strickland on Tuesday April 13, from 7:00 to 7:45 PM, via Zoom. Free  members. $15 for guests with code CFG0413. Registration – https://canadianfreelanceguild.wildapricot.org/event-4231947.

The Eden Mills Writers' Festival Book Club will be holding a conversation with Eden Robinson, author of Return of the Trickster by Eden Robinson  on Thursday April 15, at 8:00 PM EST. Register here – https://edenmillswritersfestival.ca/return-of-the-trickster-3/.

Gordon Hill Press is launching its spring titles in collaboration with Knife | Fork | Book Sunday, on April 25, 2021 at 3:00 PM, with readings from Roxanna Bennett', Khashayar Mohammadi, A. F. Moritz, and Concetta Principe. Register here – https://www.eventbrite.ca/e/gordon-hill-press-spring-2021-book-launch-tickets-146609632357.

Guelph author Melinda Burns is hosting an online Late Spring Writers Group on Wednesdays from April 28 to June 1. $50 +HST. Email mbeburns@sympatico.ca to register.
News
Let us know if we've missed anything, and we'll post it through our media and in our calendar. If you're planning something for next month, let us know that too, and we'll include it in the next newsletter.
As always, you can support the work of Vocamus Writers Community through our FundRazr site.