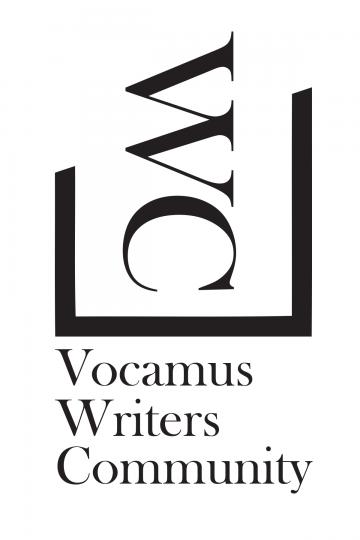 The May 2022 Vocamus Writers Community Newsletter is here with some great events to get you out and about this spring.
Take note that The Guelph Lecture on Being is coming up on Friday May 6, that Gordon Hill Press' Spring 2022 Guelph Launch is on Sunday May 8, and that the U of G OpenEd Creative Writing: Young Adult Writing Course begins on Tuesday May 10.
As always, you can find more information about upcoming events on our Calendar – https://vocamus.net/community/calendar.
Events
The Guelph Guild of Storytellers is holding its regular meeting online, at 7:00 PM, on Wednesday May 4. The event includes an open-mic and scheduled tellers from Guelph along with guests. Email Brian for the Zoom link – briahols@yahoo.com.

Join your fellow writers every two weeks for a new Social Writing Night on Thursday May 5 and 19 from 6:30 PM to 8:00 PM at Centurion Coffee (1027 Gordon Street, Unit 10). Email Trish Heyes at heyespe@gmail.com to reserve a spot.

Hospice Wellington is offering a free online Bereavement Writing Workshop on Friday May 6, 6:00 to 8:00 PM, at 795 Scottsdale Drive. Registration is required. Please call 519-836-3921 x212 to register.

Arts Everywhere presents the The Guelph Lecture On Being 2022 on Friday May 6, from 7:00 to 10:00 PM at the River Run Centre, featuring Chief Ninawá & Naomi Klein, Digging Roots, and Randell Adjei. $25. Tickets – https://riverrun.ca/whats-on/guelph-lecture-on-being/.

 Guelph publisher Gordon Hill Press holds its Spring 2022 Online Launch on Saturday May 7, 4:00 EDT,  featuring Ayaz Pirani, Steffi Tad-y, Carl Watts, and Emily Osborne. Free.  Registration – https://www.eventbrite.ca/e/gordon-hill-press-spring-2022-online-launch-tickets-322493064437.

Guelph publisher Gordon Hill Press holds its Spring 2022 Guelph Launch at The Western Hotel on Sunday May 8 at 2:00 PM, featuring Ayaz Pirani and Carl Watts, with Mike Chaulk, Kevin Heslop, Khashayar Mohommadi, Aaron Schneider, and Jim Johnstone – https://www.facebook.com/events/742181250247272.

The U of G OpenEd Creative Writing is running a course on Tuesday nights, beginning May 10: Let Your Imagination Take You Places: Writing for Young Adults. Registration – https://courses.opened.uoguelph.ca/search/publicCourseSearchDetails.do?method=load&courseId=18132.

Vocamus Writers Community's Second Saturday Writers' Hang-out is on May 14, 7:00 PM at Atmosphere Cafe on Carden Street. It's a casual and unstructured chance to meet with other writers. All are welcome.

Join the Vocamus Writers Community Poetry Group on Saturday April 28, from 2:00 to 3:30 PM. It's an informal group for poets at various points in their careers but working seriously on their craft. Email vocamuswriterscommunity@gmail.com for the zoom link.

Vocamus Writers Community's Last Sunday Writers' Hang-Out will be held through zoom at its regular time, on Sunday May 29 at 1:00 PM. If you'd like to join, email vocamuswriterscommunity@gmail.com for the link.
News
Let us know if we've missed anything, and we'll post it through our media and in our calendar. If you're planning something for next month, let us know that too, and we'll include it in the next newsletter.
As always, you can support the work of Vocamus Writers Community through our FundRazr site.