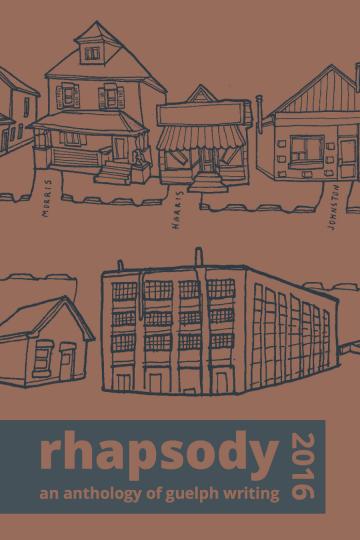 The Rhapsody anthology is an annual collection of Guelph poetry that Friends of Vocamus Press publishes to increase public awareness of Guelph area poets. We post the pieces on our site throughout the year and then collect them into a volume that tries to represent the poets and poetry produced in the area over the course of the year.
If you would like to submit a piece to the site or to the anthology, you can send it with a brief bio to info@vocamus.net.
The collection is launched annually at the Guelph Book Bash Festival, our celebration of books published by local authors.