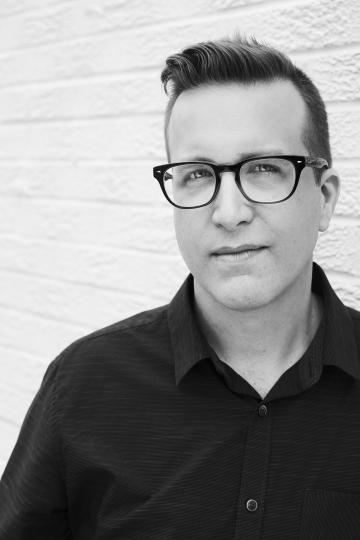 Available for Book Clubs
Available for School Visits
DOUGLAS DAVEY was born and raised in the Kingston area. He moved to Guelph in 1990 and, apart from a brief stint at teachers' college in London from 1994-95, has lived there ever since.
He has a BA in Fine Art, a B.Ed. in art and drama, and a Masters of Library and Information Science.  After spending several years at the Guelph Public Library, in 2004 he moved to the Halton Hills Public Library where he became head of Children's and Youth Services.
Douglas has been a part, to a greater or lesser degree, of the Guelph indie music scene for over 20 years and continues to play punk/post-punk music from time to time.
Douglas is the author of two teen novels, both published by Red Deer/Fitzhenry and Whiteside. M in the Abstract was released in 2013 and tells the story of Mary, an extremely alienated girl who, rightly or wrongly, believes that her body is inhabited by mysterious, shadowy forms. In 2014, he released Switch, the story of Sheldon, a teenaged guy in 1988 who is coming to terms with his bisexuality.
Douglas lives in Guelph with his family, a multitude of musical instruments, a cat, and heaps of outdated electronics.
LINKS
Douglas' Website
BOOKS
Switch (Red Deer Press, 2014)
M in the Abstract (Red Deer Press, 2013)