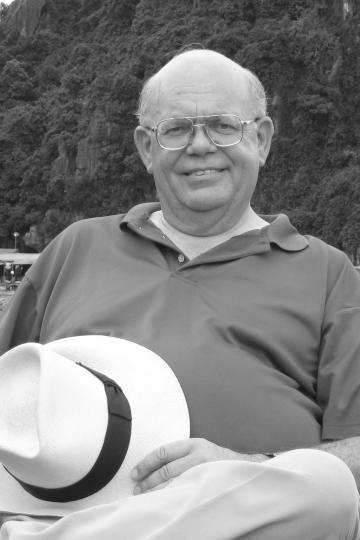 Available for Book Clubs
Available for School Visits
JOE BARTH was born in Germany and emigrated with his parents to Guelph, Ontario when he was four years old, where he has lived for most of his life.
Prior to his retirement in 2018, Dr. Barth taught beverage courses (beer, wine and spirits), service operations management and revenue management at the University of Guelph's School of Hospitality, Food and Tourism Management (HFTM).  Joe has been a visiting professor at the Australian International Hotel School (Canberra) and at the Universidad de San Andres, Buenos Aires. He has also worked as a consultant on a great lakes freighter (Canada Steamship Lines), and as a volunteer with NGOs in Nicaragua and Viet Nam. He is the recipient of numerous teaching awards.
Joe's personal research interests are in the area of pharmacologically active beverages (including beer, wine, spirits, coffee, tea and energy drinks), bundling, yield management, marketing, pricing and, of all things, pepper. His academic publications are about wine list inventory optimization, wine label marketing, the efficiency of wine retailing. He has also co-authored journal and conference papers with his graduate students about location models for the Ontario gaming industry, market segment profitability analysis, cruise line rating systems, automated telephone systems and special event promotion.
His book, Pepper: A Guide to the World's Favourite Spice was a departure from his previous work intended for an academic audience. Joan Flaherty, a writing coach who teaches communication in the University of Guelph MBA program, was of great assistance in helping to make this book an enjoyable read.  Simon Day, chef instructor at HFTM contributed close-up photographs of different kinds of pepper products and grinding mechanisms.
Joe and his wife Nancy Phillips live in Guelph, Ontario and are members of the Royal Hamilton Yacht Club.
BOOKS
Pepper: A Guide to the World's Favourite Spice (Rowman & Littlefield, 2018)