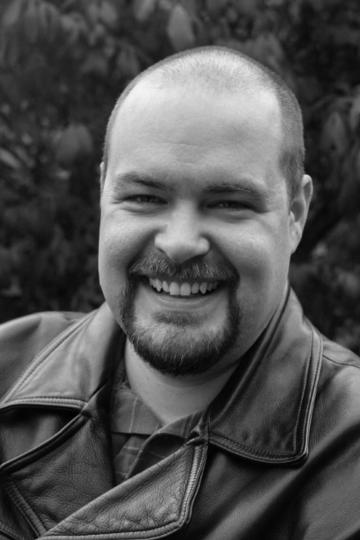 Available for Book Clubs
Available for School Visits
RYAN TOXOPEUS, award winning writer of the Empire's Foundation fantasy trilogy, has been writing fantastic tales for two decades. His first award was received in university, when he entered a short story contest with a work of fiction that chronicled a Dutch resistance fighter in World War II, who was captured by the Nazis and put in a concentration camp. The story took first place, much to the surprise of the judges who said they were not used to seeing that quality of writing, especially from an engineering student. Although he loved writing, his schooling took him elsewhere, and he did not start writing seriously again until after the birth of his daughter. Since then, Ryan has published three novels (A Noble's Quest, A Wizard's Gambit, A Hero's Birth), two novellas (Demon Invasion, Dangers of Tensire), and several short stories both related to his larger fantasy world, and stand alone stories including Macimanito Môswa which won Honourable Mention in the L. Ron Hubbard Writers of the Future contest.
While writing, he keeps in mind the mantra, "If I'm bored writing it, readers will be bored reading it." Thus his focus is on fast-paced action and intrigue. His world and plots are rich and complex, keeping readers guessing right until the end.
Originally from Thunder Bay, he now lives in Guelph, Ontario with his wife, children, and furry monsters. He also works on creating games related to his writing.
LINKS
Ryan's Website
Ryan's YouTube Channel
TITLES
Carbon Concerns (Dark Helix Press, Accepted)
A Hero's Birth (Amazon, 2018) [Kindle] [Paperback]
Dangers of Tensire (Bushmead Publishing, 2017) [Kindle] [Paperback]
Dark Ones (Amazon, 2017) [Kindle]
Macimanito Moswa (Amazon, 2016) [Kindle]
Demon Invasion (Amazon, 2016) [Kindle][Paperback]
A Wizard's Gambit (Amazon, 2015) [Kindle][Paperpack]
1100 Before Gods' War (HDWPBooks, 2014) [Kindle]
Dawn: A Dwarven Creation Story (Amazon, 2013) [Kindle]
A Noble's Quest (Amazon, 2012) [Kindle][Paperback]